NEXT EVENT
Saturday 22nd June
Last Month had 30+ attend
NB: Saturday for out of town visitors
Call the PartyLine to reserve a space from the original Silverado Crew
PartyLine: 0275 283 506
An evening of erotic sex and pleasure

This is a special evening for Couples and Singles (Guys & Gals)

Fully stocked bar @ best prices in town

A good selection of food provided

Limited overnight accomodation ($50 extra)

Some Campervan parking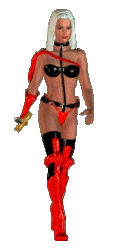 Costs: Couples $60 Single Ladies FREE, TG $40, Guys $140
No EFTPOS
Confirm: Please call 0275 283 506 to book a space.
Why? So why not come to Wellington CLUB SILVERADO
The best and only fully licensed club south of Auckland.
Who? New people always welcome, so don't just dream it, indulge it , you won't regret it.
Motto: Is come to the best - Forget the rest.