A place to relax, unwind and feel safe to interact with like minded people......
INFORMATION
EVENTS: Usually twice a month on a Saturday Night. We often run special themed events like Halloween, Christmas New Year.
REGISTRATION: Our events are "by Invitation" and prior booking (phone call) is essential.
GUESTS: We have guests that are from 25 upwards. Most of our guests are around the 30-55 mark. All shapes and sizes are welcome. We strive to provide an equal gender balance.
NB: Single Guys: A few select guys are often welcome. (Not always.) MUST Pre-Pay a non-refundable deposit of $50 4 days in advance.
To avoid dissapointment call the Partyline to confirm these arrangements.
We provide a social environment to meet, chat and play if you wish to. We have a open door policy to the bedrooms and orgy room. You don't have to play if you don't wish and we have rules in place to protect everyone.
Our Event Nights are normally open from 8pm to 1.30am (bar closes at 1am) unless stated otherwise.
No EFTPOS facilities -CASH ONLY $$$$
Contact us for all information by filling in the contact us form OR phoning 027 5283 506
We are the one and only official swingers club in the lower North Island. Our premises are based in Levin
We are not a house party set up, we are a proper licensed club in a commercial premises in a discreet location, fully fenced and gated. Gates close at 9pm for your added security. Pedestrian access after 9pm OK . We are security monitored, for your safety.
CONDITIONS
SAFE SEX MUST BE PRACTICED AT ALL TIMES, NO EXCEPTIONS.
TIDY DRESS (SEXY DRESS IS BETTER)
DRUNKENESS WILL NOT BE TOLERATED
BAD BEHAVIOUR IS NOT ACCEPTABLE
RESPECT FOR YOUR FELLOW PERSON AT ALL TIMES
WE ARE NOT A PICK UP JOINT, SO PLEASE DO NOT COLLECT PHONE NUMBERS, IF YOU GIVE OUT YOUR PHONE NUMBER WE WILL NOT BE RESPONSIBLE.
DO NOT TAKE PHOTO'S OR BRING CAMERA'S OF ANY SORT IN TO THE CLUB, WITH OUT PRIOR AGREEMENT
IF YOU ARE ASKED TO LEAVE THE CLUB, YOU MUST LEAVE THE CLUB STRAIGHT AWAY.
NO DRUGS AT THE CLUB OR ON CLUB PREMISES
NO MEANS NO...
YOU DON'T HAVE TO PLAY IF YOU DON'T WANT TO..
A COUPLE IS A FEMALE AND MALE
COUPLES MUST ARRIVE AS A COUPLE AND LEAVE AS A COUPLE..
Cell Phone - only on the deck.
Please contact 027 5283 506 for information
PLEASE READ THE RULES CAREFULLY BELOW, BEFORE FILLING OUT YOUR CONTACT INFORMATION.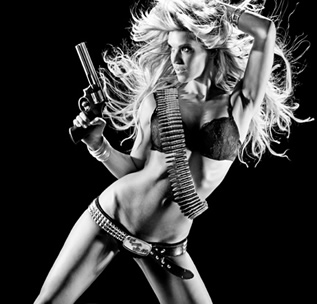 Conduct Rules

Always respect to your fellow guests.
No! means No!
No drugs, no exceptions
Intoxicated people will not be tolerated.
Please arrange for a sober driver (we usually have a sober driver available for pickups and drop offs available and is cheaper than a taxi, for most locations ) or book a room for the night (prior) if you are drinking
No bad behaviour will be tolerated
The Club is a safe sex zone, when playing you need to use condoms and practice safe sex
Age Limit: 25yrs and over
What happens in the Club, stays in the club, in other words, please respect everyones privacy
Management has the right to exclude anyone at any time with no refund nor any discussion. Our decision is Final!
Please respect each other
Single people please respect couples personal rules of swinging
All three rooms are open door policy, but permission must be given before joining in
Personal Hygiene is very important, Please make sure you smell and taste your best*
Dress Code: dress to impress !
The home connected to the Lounge is strictly off limits to everyone
No soliciting. We are not a Brothel.
No bringing alcohol on to the premises
NO MALE OR FEMALE ARE STRICTLY FORBIDDEN TO PRESSURE ANOTHER PERSON IN OUR PREMISES
PLEASE RESPECT PEOPLES BOUNDARIES AT ALL TIMES
WE ARE NOT A DATING SERVICE AND WILL NOT PASS ON PEOPLES CONTACT DETAILS TO ANYONE, DO NOT ASK!!!!
No photos are to be taken by cellphones or cameras (no cameras allowed into the club) if you want to use your cellphone, go outside.
Admittance and/or service is entirely at the discretion of Silverado Swingers Club Levin and it's employees. We reserve the right to refuse admission / service for any reason, including attitude. No correspondence will be entered into and our decision is final.
SEXUAL ACTS ARE FORBIDDEN IN THE LOUNGE/ BAR AREA, AS THIS IS A SAFE ZONE FOR SOCIALIZING.
Couples attendance. You must arrive and leave as a couple. This rule will be strictly enforced. A Couple is defined as one male, one female.
We are all here to enjoy ourselves and have a great evening
Have fun……..
By attending Silverado Swingers Club Levin you agree to be bound by these rules.
Any breach may result in legal action being taken.
We reserve the right to change any of the above rules and/or conditions at any time we wish without any notice whatsoever.
Disclaimer: Silverado Swingers Club Levin owners and employees are not responsible for any injuries, theft, sickness or damage to their guests or their property.
If you have RSVP to an event then cannot attend please have the courtesy to phone us and make your apology
COME JOIN US, AT OUR PLACE
FORGET THE REST - COME TO THE BEST